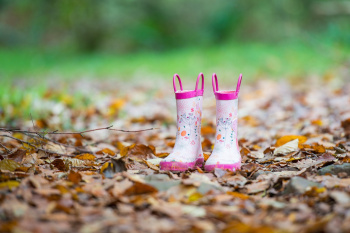 As much as we'd love 24/7 glorious sunshine, we sometimes have to prepare for wet weather days in Cornwall! There are plenty of places to visit whilst the sun isn't shining. Visit a Cornish cyder farm, the world's largest greenhouse and learn about the history of mining in Cornwall. Take a look at our top 6 activities for wet weather days in Cornwall!
Carnglaze Caverns
Escape the rain and head underground at Carnglaze Caverns! The caverns are part of a former slate mine, consisting of three manmade caverns, located on the edge of Bodmin Moor. Enjoy a self-guided tour of the caverns, and follow the path of the miners excavated slate from the cavern walls. Head deep underground and experience the crystal clear waters of the Underground Lake. The lake is located in the lower chambers, 60 metres below ground!

Location: Carnglaze Caverns, St Neot, Liskeard, Cornwall PL14 6HQ

Prices:

Adult: £8.00
Child: £5.00 (Aged 3 – 15)
Senior: £6.00
Family: £22.50 (2 Adults, 2 Children)
Stay in North Cornwall, in this cosy converted barn, which sleeps 6!
Blue Reef Aquarium
Where better place to head when the weather is wet than Blue Reef Aquarium in Newquay? Learn all about the Cornish coast and beyond without having to even step foot on a boat! Get up close to a range of sea creatures in the aquarium's centrepiece underwater tunnel. See a variety of big sharks, rays and eels, as well as hundreds of brightly coloured tropical fish! The aquarium is also home to a Giant Pacific octopus and a Loggerhead turtle!

Location: Blue Reef Aquarium, Towan Promenade, Newquay, Cornwall TR7 1DU

Prices:

Adult: £12.25
Child: £9.25 (Aged 3 – 12)
Senior/Student: £11.00
Family of 4: £42.00
Family of 5: £51.00



Enjoy a fun-filled holiday in Newquay!
Eden Project
When the weather isn't so great, head indoors to the world's largest greenhouse! The Eden Project, located near St Austell, is a former quarry, which was the creation of Tim Smit, who had the idea of building the world's largest captive rainforest!
The most captivating features of the Eden Project are the two giant biomes. One biome, the Rainforest Biome, is hot and humid, filled with over 1,000 varieties of plants. Temperatures in this biome vary between 18-35°c, so dress accordingly! The second biome is the cooler Mediterranean Biome, which is a giant indoor garden. It too features over 1,000 varieties of plant, however temperatures vary between 9-25°c, so it's a great contrast to its sister biome.

The Eden Project is a fantastic attraction to visit, especially when it's raining! There's plenty to see and do indoors whilst the weather isn't great, and outdoors when the clouds break!

Location: Eden Project, Bodelva, Cornwall PL24 2SG

Prices:

Adult: £28.50
Senior: £26.00 (60+)
Student: £23.50
Family: £75.00 (2 adults, 2 children)
Child: £15.00 (Aged 5 – 16)
Child: Free (Aged 0 – 4)




Stay near the Eden Project in this holiday house that sleeps 6!
Healey's Cyder Farm
Located in the heart of the Cornish countryside, visit Healey's Cyder Farm for a wet-weather day out! Learn about the family-run farm, their award-winning cyders and even sample their products in the Sampling Bar! There's plenty to do at the farm, with tractor rides around the orchards, a museum, where you can discover the secrets of Cornish cyder making and meet the friendly farm animals that live on site! Finish your day by forgetting all about the wet weather in the Old Bottlery Restaurant. Enjoy a bite to eat and visit the world's first Rattler Bar, where you can pull your own pint of Cornish Rattler Cyder! (Covid permitting)

Location: Healeys, Penhallow, Truro, Cornwall TR4 9LW

Click here for admission prices




Stay near Healey's Cyder Farm in the stunning thatched cottage that sleeps 6!
Geevor Tin Mine
Located in part of the St Just Mining District, Geevor Tin Mine, formerly North Levant Mine, is now a museum and heritage centre that offers a great educational day out! Head underground on a wet day, and walk through the tunnels of the Wheal Mexico Mine. Follow the steps of the miners that worked there over 200 years ago and learn what their life was like! Visit the Hard Rock Museum, which is filled with fascinating exhibits about mining in Cornwall, as well as interactive activities for the whole family to enjoy!

Location: Geevor Tin Mine, Pendeen, Penzance, Cornwall TR19 7EW

Prices:

Adult: £16.10 (full admission)
Adult: £12.95 (museum only)
Child: £9.00 (Aged 4+)
Child: Free (Aged 0 – 4)
Student: £9.00
Senior: £13.75
Family: £49.75 (2 adults, 2 children)



Holiday in West Cornwall, in this family-friendly caravan that sleeps 6!
Flambards
Flambards, located in Helston, is a fantastic day out, come rain or shine! There's plenty to do for the whole family, with a wide variety of rides for all ages. There's a whole host of "Daredevil" rides at the theme park, with the Hornet rollercoaster, the Thunderbolt and the Sky-Force, a ride that reaches 25 metres high whilst spinning 360-degrees! For those that prefer to thrill-seek at a gentler pace, Flambards has a host of family-friendly rides, from the Cornwall Eye, the Rocking Tugboat and the Cyclocopters. The theme park also has a host of indoor attractions, for when the rain is really pouring down! Visit the Victorian Village and the Britain in the Blitz walkthrough attractions. Step back in time in the makeshift sets, where you can experience snapshot scenes of lives 'frozen in time'. Flambards also has special indoor attractions, including an exact replica of the famous Concord!

Location: Flambards, Clodgey Lane, Helston, Cornwall TR13 0QA

Prices:

Adult: £21.95
Child: £15.95 (111cm – 15)
Junior: £9.95 (95cm – 110cm)
Senior: £15.95 (60+)
Disabled/Carer: £11.50
Infant: Free (Up to 95cm)

Stay near Flambards in this quirky boathouse that sleeps 4!


Let us know your favourite places to visit in Cornwall when it's raining!